About Spring Meadows, a Villa Center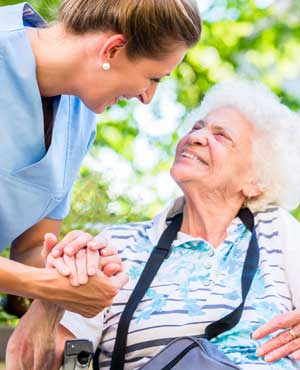 Spring Meadows, a Villa Center is a premier medical establishment that focuses on providing quality post-acute and long-term healthcare, in addition to a continuum of other specialized clinical services. Our goal is to always exceed expectations and go beyond simply providing resident-focused care. We're committed to our people — our guests, their families and our staff — and are constantly striving to rise above the status quo, promoting healing and wellness in a comfortable environment.
At Villa, we never settle. It's this philosophy that allows us to push the boundaries of our industry standards and, ultimately, make people better."
As we reach our golden years, the daunting prospect of taking care of a home can become overwhelming. If your home just doesn't feel the same as it once did, if you want to free yourself from the burdens of daily housekeeping or if you simply would like to spend your time with people your own age, Astor House, A Villa Center, is the solution.
With its intimate luxury suites and restaurant-style dining, Astor House offers all the pleasures of living in a private home, surrounded by your own belongings. Our residents live as independently as they choose, safe in the knowledge that trained medical professionals and help with bathing, dressing, medications and personalized physical needs are only moments away.
And forget about the housekeeping; it's time for your social life. In-house activities like card games, crafts, bingo, parties and performances are waiting for you at Astor House. As are field trips about town to places like baseball games, the zoo, restaurants, cultural events and more. The devoted Astor House staff delivers the personal attention that everyone craves and deserves.
The Astor House assisted living program is Ohio Department of Aging certified. Private assisted living suites are currently available. Astor House assisted living suites may only be shared under certain circumstances. Please contact 419-866-6124 for more information.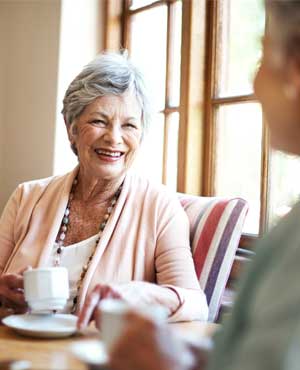 Working for you means working with your Insurer.


Our clinical liaisons meet with guests and their families at the hospital before discharge to ensure a smooth transition. In addition, we are committed to helping guests maximize their medical benefits through Medicare, Medicaid, and most insurance plans. You can count on us to do everything we can, and to never settle, as we make your transition, and your recuperation, as easy and comfortable as possible.

All Villa Healthcare locations are owned and operated separately.